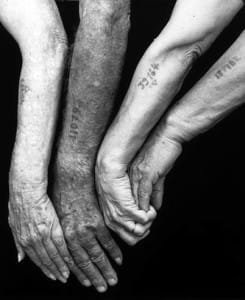 A 9/11 memorials seem to frequently use the phrase "Never Forget" but a new exhibit using the same slogan is now open in Harlingen. This exhibit tells the stories of WWII concentration camp survivors from the survivor point of view.
"To some local families this exhibit means a lot. About 40 to 60 people a day are coming through to see it," Miller said.

"A lot of people from the local Jewish community came to see it during the opening reception."

Seliger took photo images of Holocaust survivors, including some who eventually settled in Texas, to combine the experiences of survivors with fine portraits, capturing their individual personalities.
I wasn't able to find an opening and closing date for the exhibit so if you want to see it, go as soon as possible. Other sources indicate that the footage and interviews will also be on SlideShare.net at some point in the future.